20 December, 2009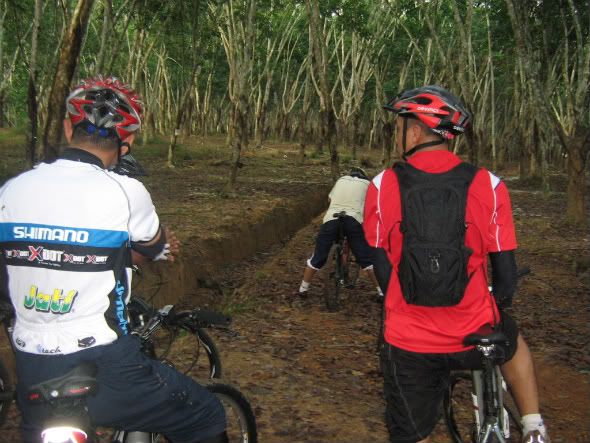 A group of 6 rider ketegar Jitra went to Ulu Pauh Trail, with a mission of uncovering hidden secret of soon to be famous trail of northernmost part of Malaysia. Last time I rode on this trail on Dec 2008 and and this time like an annivessary to me. The trail never lost its touch, just like before eagerly waiting to swallow the visitors. So many riders had fallen down to earth and today is no exception.

A large percentage of trail revolve around the rubber plantation estate. There are so many paths to take and you can easily lost in the middle of nowhere and might end up in Kodiang, a small town in neighboring Kedah. It is a matter of preference which path to take because every path has its own unique flavor.

There are a lots of climbing, some are quite steep but ridable with no chance to take a long breath. The downhill part are quite harsh because of the waterways and big loose stone which can easily bring you down to earth. Now I know why Perlis riders invest alot in their fork- to absorb the harsh environment with confident.

The trail will definitely satisfy both novice and pro equally. Let's ride up north. Perlis Jamboree here we come. I followwwwwwww...