27 December, 2009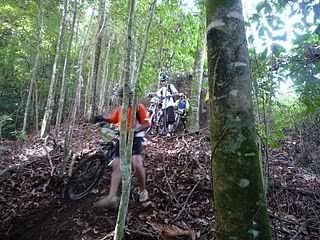 Photo taken from blmer.blogspot.com


Photo from Adiharriman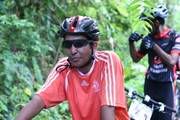 Thank to Adiharriman for this photo

I'm so frustrated with the way the so called a well known cycling team in Taiping organized this Jamboree. As if they are not a cycling team but a political institution. A very good gimmick with grand flag off, one malaysia bla...bla...but nothing inside.

I don't want to elaborate on the delay of flag off, uncontrollable situation, haywire of situation at the opening of the ceremony. I am more interested on the trail. I went there to experience mountain biking. What is the point when 70% of the time I have to push my bicycle either climbing or downhill. It is unridable. It is more suitable for jungle trekking but not for mountain biking. That why I said these people not a cycling team but a political team.

After more than an hour pushing the bicycle on the jungle trekking, a lot of energy are wasted, drinking water almost dries up, there was no water refill station at the CP????????...I'm so dissapointed with the way they organize this event. People will remember this jamboree as the worst jamboree of 2009.